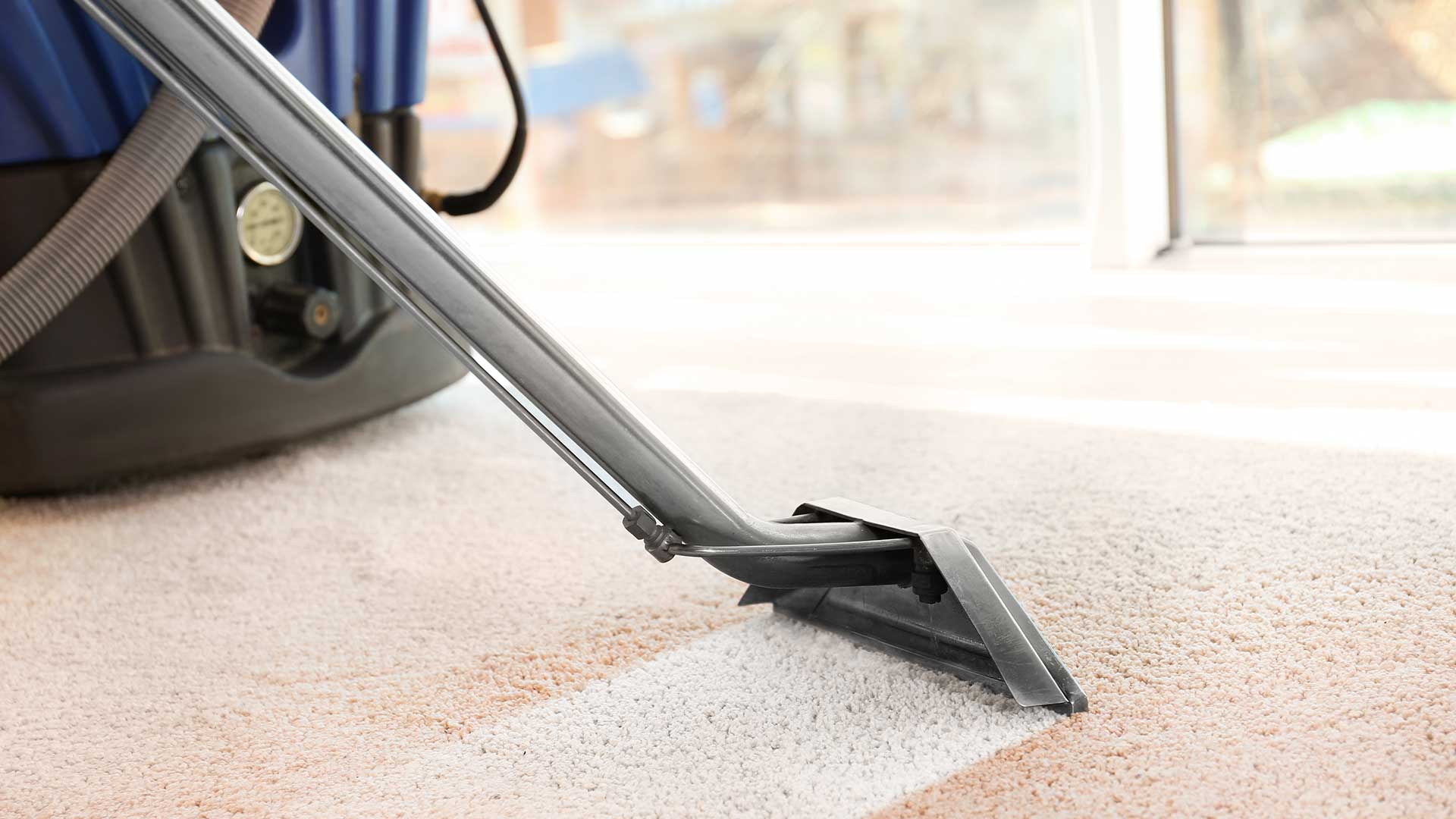 There are a number of benefits to having your carpets professionally cleaned, as outlined in this article. They say that carpets should be cleaned by a professional at least once a year if not twice, depending on how much foot traffic there is in your home.
Having the carpets in your home professionally cleaned will make them last a lot longer. If they aren't cleaned then dirt, debris, dust, and allergins will build up in the carpet and the padding underneath. This eventually causes the carpet fibers to break down which means you will be needing to replace carpets more often than otherwise.
Getting the allergens out of carpets by having them professionally cleaned also leads to a healthier home, especially for people who are sensitive to dust or have allergic reactions. Professional carpet cleaners use high temperature water which will kill the allergens and leave carpets well sanitized. They also remove the dirt and bacteria that can cause health issues as well.
Another great benefit of calling in a professional carpet cleaner is that they can get rid of all sorts of stains. Whether caused by wine, ink, a pet, coffee, mud, or other instances these tough stains can be removed. You don't have to worry anymore about having carpet stains that are embarrassing to you when guests arrive in your home.
The two main ways carpet cleaning companies clean a home's carpet is either steam cleaning or dry carpet cleaning. Steam cleaning is the most popular way of cleaning as it pushes water and cleanser deep into the carpet and then extracts it. This is what most carpet manufacturers suggest to be used. Dry carpet cleaning uses low moisture techniques which offers a quicker clean but it can't get nearly as deep into the carpet as a steam cleaning can do.
For people looking for professional carpet cleaning Gilbert AZ, there are several professional carpet cleaning companies to choose from. In addition to cleaning carpets, most of these firms can also clean tile, grout, stone, and upholstery. They can also clean area rugs including delicate ones such as Oriental.
In this article by Angie's List, they say that it will cost an average of $51 a room to have your carpets professionally cleaned. If you have a large house with a lot of carpet this can add up to over $550. Most homes will be more in the range of $120 to $235, though. Their members state that they have seen prices per room ranging from $25 to $75.
Some companies charge by the square foot instead of per room. This means that if you have a smaller home you will pay more as the professional carpet cleaning company needs to cover their cost of travel to your home and the materials they use. People with larger homes can pay less if they are charged per square foot so going with a company that bills in this way can pay off for them. If you look at the websites of carpet cleaning companies near you it is usually possible to get a free quote.